Unique Eureka
Nov-12-2014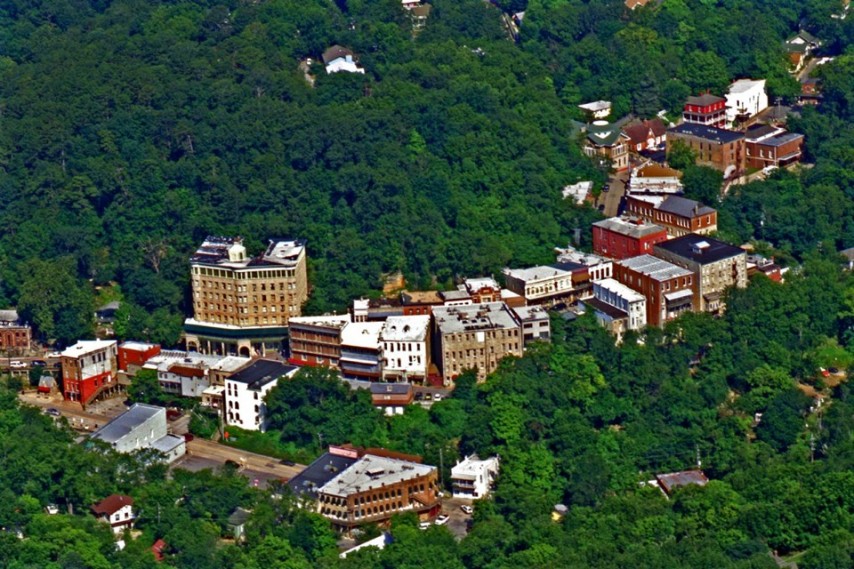 What's the appeal of Eureka Springs? It's like a tiny piece of another country located in the beauty of the Arkansas Ozarks. Close enough to drive but just far enough away to get away from it all, Eureka Springs offers something for every taste, age and interest.
For example, Beaver Lake. According to Arkansas Parks and Tourism, Beaver Lake was completed in 1966 at the birthplace of the White River. The 28,370-acre lake is the first of the impoundments created in Arkansas and Missouri along the lengthy White River system.
Taking advantage of the natural scenic beauty, the U.S. Army Corps of Engineers has constructed a variety of recreational facilities. Paved access roads wind through 12 developed parks. There are 2,008 acres of campgrounds and over 650 individual campsites. Visitors can enjoy such conveniences as electricity and fire-rings. Drinking water, showers and restrooms are nearby. Other facilities -- picnic sites, swimming beaches, hiking trails, boat launching ramps, sanitary dump stations, group picnic shelters and amphitheaters -- are also available in the parks.
With 487 miles of shoreline highlighted by limestone bluffs, Beaver Lake offers a world of recreational opportunities. Marinas and outfitters are plentiful. Cabins, resorts and other lodging ring the lake, and campgrounds are also available in good number.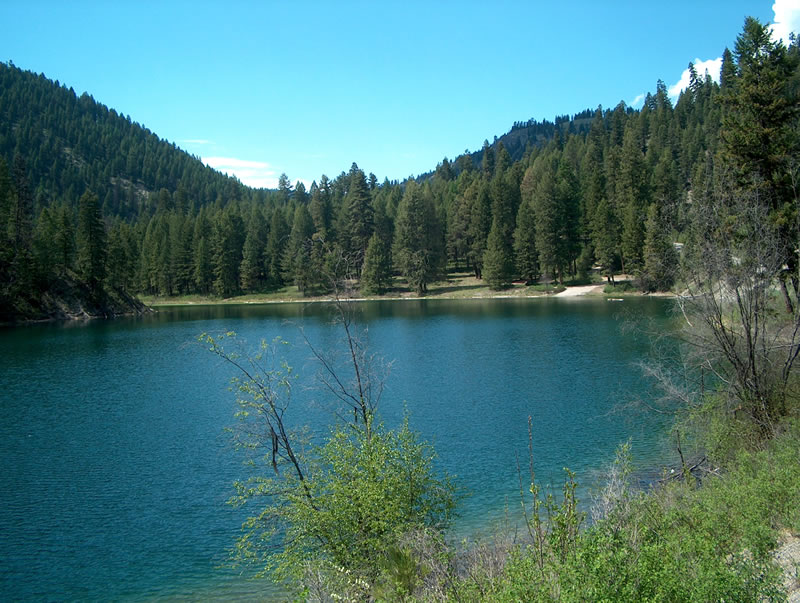 Beaver Lake offers smallmouth bass fishing, largemouth bass fishing, and striper bass fishing, not to mention plentiful supplies of crappie, bream, white bass, channel and spoonbill catfish. Beaver supports healthy populations for fall striped and hybrid striped bass. November serves up fast-paced action for both of these hard-hitting sportfish. The lake offers clear-water fishing at its north end and dingy water fishing in the tributaries flowing in from the south. When quick rises in its level move muddy water northward, the lake's midsection often produces outstanding shallow-water fishing.
Beaver Lake has given up several 40-pound-plus state-record stripers. In spring, these huge fish may be scattered all over the lake, but there are some areas and methods you can count on. One prime hot spot encompasses the huge flats near where the White River and War Eagle join in the upper portion of Beaver. The main river channel averages around 60 to 65 feet deep through this area, but is surrounded by flats that average from 10 to 30 feet in depth. Beaver's spring stripers always can be found somewhere in this vicinity.
Creek mouths are among the best striper and hybrid fishing areas on 28,000-acre Beaver Lake, especially in summer. Some worth checking out include War Eagle Creek, the White River, Ford's Creek, Cedar Creek and Rambo Creek. The hybrid daily limit is three on Beaver Lake.
Three-fourths of Beaver Lake is in Benton County, the remainder in Carroll County.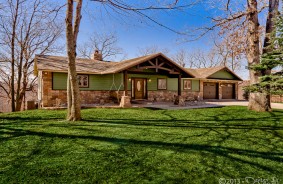 Ready for a mini-vacation or a Thanksgiving get-away? Bella Casa Properties has a rental in Eureka Springs that's perfect for you, your family or extended family and friends.  Enjoy breathtaking views and easy access to Beaver Lake with the convenience of being located just nine miles from Eureka Springs. Bella Casa Beaver Lake can host two families with two levels of living space, each with fully-equipped gourmet kitchens, and two large living room areas for relaxing. This Ozark hideaway can sleep up to nine with four spacious bedrooms and three and a half baths.
The main entrance located upstairs welcomes you with mountain top views of Beaver Lake, a large open living area with large screen TV equipped with DirecTV and a wood burning fireplace. The master suite is located on this floor complete with a King bed, Jacuzzi tub, separate shower, and double sink vanity. The beautifully-decorated dining room seats eight with access to a spacious outdoor deck complete with hot tub providing relaxation for two, gas grill, and patio furniture.
The lower level hosts three bedrooms and two full baths with a large recreational area with pool table and bar, complete living area with large screen TV equipped with DirecTV, full modern kitchen, and a dining table for eight. Two bedrooms have queen-size beds, and one bedroom has a trundle bed with one full and one twin mattress.